Sales: Influencing Others and Winning the Pitch
Whatever the pitch... learn how to win it!
Whatever the pitch, win it with these best-practice techniques
When you're delivering a sales pitch, you need to answer two key questions. Why should anyone say yes to your proposal? And why should they buy from you over anyone else? Answer these, and you're well on the way to winning their business.
Influencing Others and Winning the Pitch
This workshop will help you understand: 
 

The psychology of the pitch

 

Learn precious skills in positive influence
The politics of the pitch

Open/closed questions

Active listening

 

Our 12 Pitch Golden Rules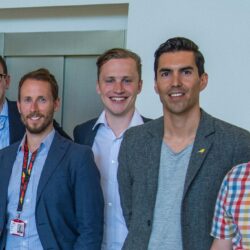 "We brought them in to do branding and messaging. It was cost-saving, incredibly useful, incredibly efficient – it happened within seven days of us asking. It allowed us to reformulate the marketing that we were looking for."
Mark Hla – co-founder, Thrivemap