The Ultimate Temp Agency
Hands-On Support
A great strategy is no use without the time and resources to act on it, so we'll put the people in place to help you get things done.
THE ULTIMATE TEMP AGENCY
Sussex Innovation's Catalyst Team places skilled University of Sussex graduates and placement year students into your business when there are too many projects and not enough hands. They're fully mentored and supported by our senior advisors, bringing fresh energy into your team and relieving the pressure of your to-do list. We make the internship process flexible, efficient and stress-free, giving you back time to spend on the business.
PRACTICAL SUPPORT – WHAT CAN WE DO TO MAKE YOU GROW?
The first question we ask each and every one of our members: what can we do that will make an immediate difference to your business? Our business support adapts to suit your needs and budget, offering an informal sounding board, strategic interventions and everything in between. We'll muck in and help you make sales, and our Catalyst team of mentored students and graduates provides a flexible and cost effective resource when you need an extra pair of hands.
Our accounts and bookkeeping team will help you build fiscal skills and understand your company finances, as well as provide practical services including setting up accounts systems, bookkeeping and payroll.
Our Catalyst Management Team
Simon Chuter – Student Enterprise Manager
Simon oversees the Catalyst Team and student enterprise at Sussex Innovation. His expertise and commitment to social impact has seen him work in the fundraising sector for over a decade. Now his dual goal is to support businesses with a purpose beyond profit, and to nurture and develop the next generation of talent emerging from the University of Sussex.
Simon has worked on several key projects for our members, including with Uniqodo supporting them with their monthly business review meetings. He also ran a Growth Hub with five founders exploring different paths to scaling their business, with a focus on sales and marketing. Simon's work on student enterprise has seen him mentor numerous young entrepreneurs who have gone on to great success, raising funding, growing their team and becoming commercially sustainable.
Outside of the office, Simon enjoys playing and watching sport, and is passionate about spending time with his family. He's the person our members always call whenever they need help getting their to-do lists done.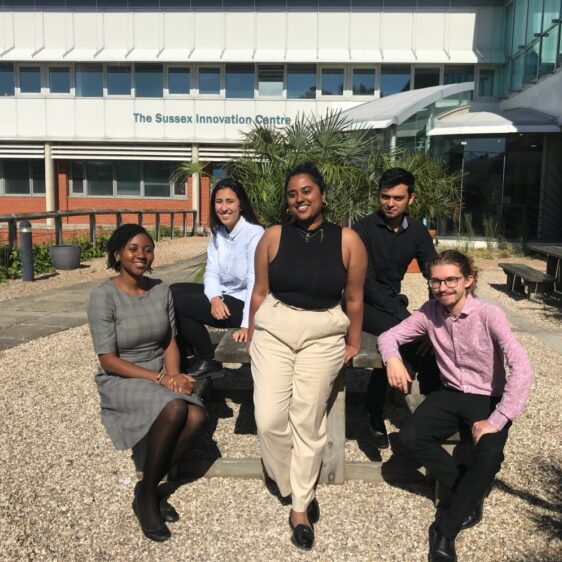 The Catalyst Team
The Catalyst Team are our fresh group of graduates and placement-year students from the University of Sussex that provide business support for our members. We hire our team on a rotational basis and are now in our 8th year.
The team work in a flexible manner, giving SMEs the opportunity to bring help onboard to complete projects, without the commitment and expense of hiring an employee.
Outside of work hours, you can find the Catalyst Team on Brighton beach or at Boxpark Croydon enjoying a couple of drinks and maybe a spot of karaoke.
The team provides a great opportunity for Sussex students to try work on a range of projects over the course of the year while making a real difference to the business they work for. You can rely on them to work hard and play hard.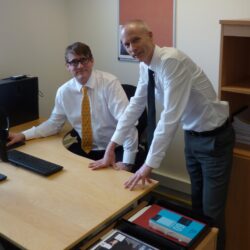 "The idea of a research project immediately appealed to us, but we wouldn't have considered that approach, or had the resources to pull it off, without the team's help. It got us a foot in the door, directly helped us to reach a range of potential clients, and ultimately grow our business."
Alistair Crombie – founder, One Research – on Research & Insight
"Working with the team from Sussex Innovation has truly been an enjoyable and empowering process. Every team member I have come into contact with has been friendly and provided expert advice."
Antoinette Daniel – CEO, Just Helpers – on Consultancy & Support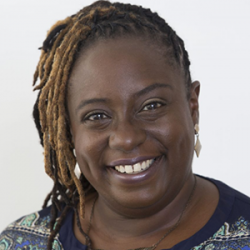 "It was refreshing to have candid conversations and insight into others' challenges. My confidence as a business owner has increased through this process… the Sussex Innovation team have so much wisdom and valuable experience."
Antoinette Daniel – CEO, Just Helpers – on Training & Programmes