Strategy: Leading Your Team
Understand your leadership style and play to your strengths
Every business owner leads in a different way – understanding what comes naturally to you and how your team will respond is a big part of effective management.
In this workshop, you'll work with our team to learn about different management styles, and discuss how to use your personality, values and communication style to your advantage.
LEADING YOUR TEAM
Cost:

£399+ VAT or part/fully funded
Together we'll build a Leadership Canvas to help you leverage your strengths and combat your weaknesses, planning the activities you will undertake to lead your team in a way that boosts morale, culture and productivity.
Includes:
A one-to-one coaching session to uncover your natural leadership style, determine activities to delegate or outsource, and define your focus as a leader
A bespoke Leadership Canvas to plan the activities you will undertake to turn insights into action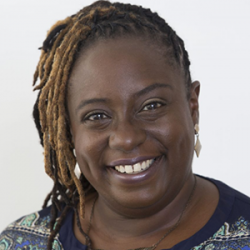 "It was refreshing to have candid conversations and insight into others' challenges. My confidence as a business owner has increased through this process… the Sussex Innovation team have so much wisdom and valuable experience."
Antoinette Daniel – CEO, Just Helpers