Coaching: Executive Coaching
Helping individuals to thrive
Executive Coaching helps individuals to thrive, leaders to feel enabled, and to change themselves or their organisation for good.
Successful companies and individuals across the world use executive coaching to take their performance to the next level. Increasingly, entrepreneurs are engaging the services of an executive coach when considering their own personal development journey; perhaps as the business grows in employee size or as the business prepares to take on external investment. Having a dedicated time and space with an external, non-partisan coach to consider topics such as vision, goals or other challenges can be of tremendous benefit.
For many, an opportunity to engage with an executive coach may well be the only independent, non-therapeutic conversation they have throughout their career. As executive coaching has grown over the years it has become more mainstream, giving a greater number of people the chance to experience the transformative affect it can have on their lives and careers.
Executive coaching takes place over several weeks and months. This way, you'll be able to consider the topic/s you want to focus on over a longer period as well as being able to put them into practice in the real world.
Executive Coaching
Cost:

£1,199
Work with our qualified and accredited executive coach, Richard Lassiter.
Richard brings a wealth of experience from 20 years in the corporate world working in sales, marketing, and commercial roles. He is a qualified and accredited executive coach with the European Mentoring and Coaching Council and the International Coaching Federation.
Includes:
A 60-minute introductory session to understand what you want to achieve and to set expectations for the future coaching sessions
90-minute coaching sessions each fortnight, for three months
60-minute check-in session a month after the final coaching session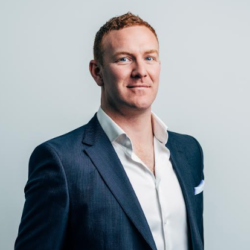 "Our business is growing rapidly, which can be an operational challenge, but we feel confident that we're in the right place – with the right people around us – to ensure our success."
Will Golder – Director, RaceNation