Programmes: Innovation Masterclass
Uncover the insights to inspire your business
The Innovation Masterclass is a full day of facilitated sessions designed to inspire SME owners who want to think bigger and create new opportunities for their business. Working as part of a small cohort of likeminded business leaders, you'll be challenged with strategies to develop and implement new ways of working, and offered expert advice and mentoring to help you find the most effective route forward for your company.
Seminars and one-to-one coaching on the Innovation Masterclass are all rooted in research, insight and world-leading expertise from the University of Sussex. You'll also learn how to apply our unique methodologies, developed over 25 years of helping to grow some of the region's most innovative businesses.
Innovation Masterclass
Cost:

Free
One Day
Join the Innovation Masterclass if:
• You are an established SME planning to develop a disruptive product or pivot to a new business model
• You're tired of doing the same thing as everyone else and want to find a way to differentiate
• You're taking on new staff and need to create strategies and systems to help manage your growth
With support from the UK Community Renewal Fund, we are running a series of Innovation Masterclass training days across East Sussex in 2022, available entirely free of charge to local businesses. Keen to find out more about the events happening near you and take advantage of this unique opportunity? Visit our Events page for more information and sign up to attend!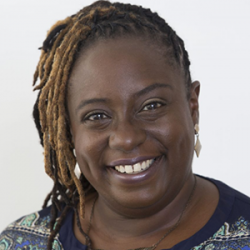 "It was refreshing to have candid conversations and insight into others' challenges. My confidence as a business owner has increased through this process… the Sussex Innovation team have so much wisdom and valuable experience."
Antoinette Daniel – CEO, Just Helpers – on Training & Programmes
"Working with Sussex Innovation has given us tools to execute our vision with clarity and confidence – would thoroughly recommend to any small, innovative business."
Jo Godden – MD, ReManuFactory – on Training & Programmes